Grace Evangelical Lutheran Church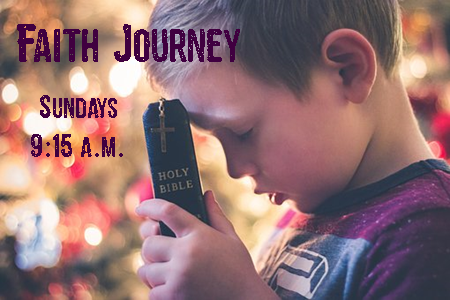 Children & Youth
Welcome to Grace!  We are happy that you are visiting our website and excited that you are in the process of finding a church to attend.
The approach we have adopted with and for the children and youth of Grace Lutheran is two-fold.  Everything we do is under the umbrella of showing God's love for his children…by how we develop relationships with them, how we teach them about Jesus and Biblical truths, and how we incorporate the WHOLE church in their spiritual growth.  Secondly, in regards to weekly Sunday School, all of our kids are moving through a "Faith Journey", a Grace-created curriculum that begins at Pre-School age (4 years old), and culminates in the Commissioning to Public Discipleship rite with our graduating seniors.  This curriculum is designed to allow any child-teenager to enter the journey wherever they are in their "walk", and then move forward!
Sunday morning classes are sorted by PreK-Kg, 1st/2nd grade, 3rd/4th grade, 5th/6th grade, 7th/8th grade, and High School, and are held from 9:15-10:15.  A wide variety of additional activities and events (on and off site) occur throughout the year for each group.
Children's Bulletin
Grace will be providing Sunday's children's bulletin online for your family to download.